Admit it or not, most of you has this admiration in one person and so. It might be an well known persona like models and celebrities either an normal person that you got attracted with, but moreover, it is an celebrity that we used to admired and even stalk quite some times. I know right? and mostly we can find a way to see them personality also to find out on what brands for their fashion and essentials they'd usually consider and wear.
I have here this great gentleman named Leonardo DiCaprio who once the most leading actor of his time. As you can see on the photo on top, he is wearing an elegant mens tag watch from DMR which helps his total outfit to spiced up. I must say, watches are the guy's best friends like how does girls do for their diamonds. Because tag watches are fashionable and at the same time it is functional not only for guys but also with some girl's end who used to wear watches.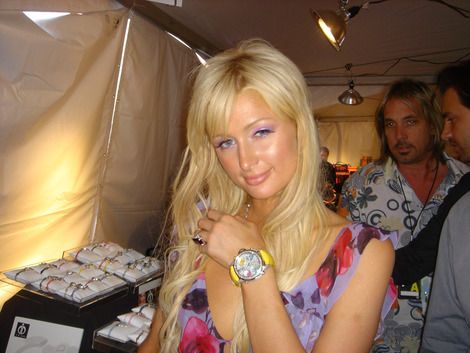 There's a lot of paparazzi photos taken and posted online where celebrities are wearing some great finds and watches to be consider. And one of it was this fashion diva named Paris Hilton. I know most of you are quite know the lovely lady and how she, herself being an fashion enthusiast beside of being an celebrity itself. She endorses some big names when it comes to watches brands like Rolex, Tag Heuer, McCain and many more and as I've heard she already produced its own watches collections and labels. I will blog up about this by my next post so that you may continuously checking out the blog, pinklolly.info, for the updates.