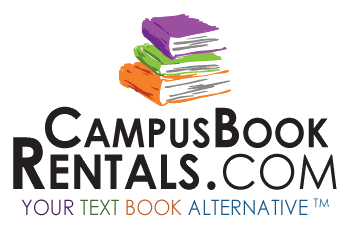 In this day and age, it's a must to find ways to save on hard-earned money. We should budget our salaries wisely so as to buy the things we need and pay our bills. It's tough for students because they have to think of ways to budget their meager allowances. To be able to save on books, some college students prefer renting. Campus Book Rentals is one website where you can rent textbooks and save as much as 90%. It's really better than buying in a bookstore. They have pioneered this business and they're continuously growing.
Many students and non-students have already rented textbooks from Campus Book Rentals. Aside from the fact that it's very easy to register in their website, shipping is also free. They have new and gently used textbooks to choose from. Plus, you can determine the rental period that you want whether be it for 130, 85, and 55 days. They also have a grace period of 15 days. If eventually you decide to keep the book you rented, you'll just pay the difference and it's yours. There's this one book that I've been dying to rent, Heroes, Gods and Monsters of the Greek Myths by Bernard Evslin (http://www.campusbookrentals.com/textbook/Heroes-Gods-and-Monsters-of-the-Greek-Myths/Bernard-Evslin/Laurel-Leaf/9780553259209). I easily saw the textbook and the price difference. You also get $5 for every friend you refer.
While saving money renting books, you can also help people who are in need. For every book rented, Campus Book Rentals donate money to Operation Smile. This is an organization that performs cleft lip surgeries on children from less privileged families. So if you're renting a textbook, you're also putting money in charity. The lives of these children will greatly improve with the operation that they will be getting.
CampusBookRentals.com FAQ's: