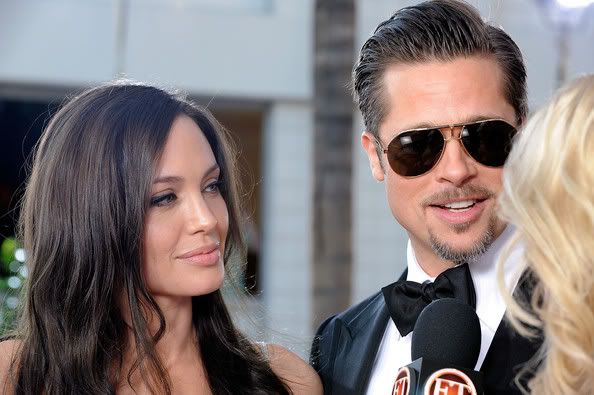 Would the average consumer pay nearly £800 for a pair of sunglasses? The answer is probably 'unlikely.' The average price in the UK for a pair of sunglasses is likely to be less than a tenth of that, with some available from budget high street outlets for just a few pounds. However, that was the price Hollywood superstar Brad Pitt was willing to pay for his eyewear fashion.
Pitt, 48, hit the red carpet in Cannes for the premier for Killing Them Softly, a crime film starring Pitt and directed by Andrew Dominik, based on the 1974 novel Cogan's Trade by George Higgins. He wore a pair of titanium aviators by Sama Eyewear, but these were no ordinary pair of sunglasses. Their mirrored lenses were coated with 18 carat rose gold, resulting in a truly intimidating price of $1,250.
Pitt also Known for his Charitable Work
Many people would undoubtedly agree that for a man who together with fiancée Angelina Jolie gives millions of dollars to charity and builds houses for hurricane-ravaged families, spending such a sum on sunglasses would seem a trifle excessive. Perhaps it could even seen as borderline offensive had Pitt landed in an area of Europe hit harder by the current global economic crisis than Cannes, of which there are many.
Despite his philanthropic efforts, Brad Pitt appreciates the finer things in life thanks to his megastar status and the sunglasses were not his only extravagance during his time in southern France. Attending the film festival's Johnnie Walker Blue Label party, he was glimpsed enjoying the plenty of the premier spirit, which can fetch prices of over £150.
Regular followers of Pitt will know that this is the second time he has modelled these particular sunglasses. They made their debut appearance at the premier for his film 'Moneyball', for which he received an Oscar nomination.
Are These Sunglasses Insensitive in Today's Climate?
However, critics of Hollywood and show business culture would ask if a truly selfless person would indulge themselves in such expensive sunglasses or other excessive luxuries when so many people in the world struggle in comparison.
But Pitt's shades are nothing compared to the most expensive sunglasses in the world, which were showcased in Dubai earlier this year. Produced for Swiss luxury brand Chopard by De Rigo Vision, these astonishing sunglasses are made of 60 grams of 24 carat gold and decorated with 51 full-cut 4 carat River diamonds, sporting Chopard's famous 'C' logo engraved on the arms. Reports suggest that these staggering sunglasses are worth an incredible £260,000.