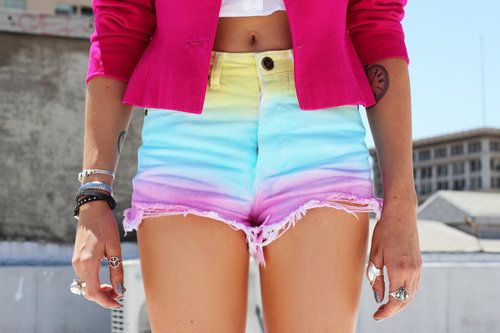 Might most of you were asking on what best pieces you should pick for you to be looking trendy this summer 2015? Well, It is basic for you to have these colorful finds because summer is all about colors and freedom. Hence, better yet to invest now on this type of pieces because as the summer come along, these pieces were raising their prices than the usual. Why I know? because brands are taking advantage to the demand of these pieces because everyone are got crazed to them to have. Better yet to buy it now, you can check out your fave brands at the nearby mortar stores for these clothes.
As per my own fashion style. I preferred to wear an shorts than to pants or skirts. Because shorts are comfortable and you can freely move the way you wanted. Also, shorts are very versatile, you can either pair them up in sorts of formal tops like an blazers or coats as well in the simply basic shirts – it  would still looking fine.
So yeah, probably the trendy pieces, like what I've said, were these colorful chic finds and as I heard any additional to it from the fashion news online. I'll be surely keep you posted, so you better yet check me often here for the updates. Okay then, that will be all and have yourself a great weekend.