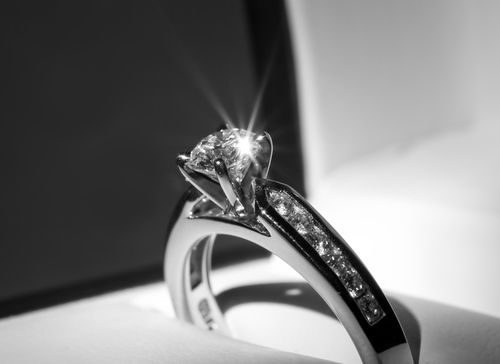 When it comes to accessories today. The Diamond ring is the most reconsidered and picked by the most girls out there. Why so? because diamond is the girl's best friend we all know that and also, diamond can really give this happening to each girl end. Try it, and I know most of the girls out there will agree on me.. hehe
And not just that. Because diamond ring can be also good source of investment and either income. Because diamond value are keep on increasing by each year passed. That's why even men are used to have this diamond rings too, today.
So more or else. diamond rings are the best wedding rings and its indeed practical way. That's why, if you are planning to buy your wedding rings today, I suggest you to have the diamond ring one instead of the other stones out in the market these days. Alright, that's it for now and will more relevant information about wedding and such related matter by my next posts. Thanks!