There're times when I'm laughing one minute, then crying the next. I know it sounds crazy but women are basically like that and it's what makes us interesting. We feel so many emotions that we sometimes have a hard time expressing or just avoid showing. Pond's, the Philippines' number one skincare brand, has a new campaign that tells us that it's okay to show and express our feelings. A beautifully-shot short video of different women showing a wide range of emotions, from sadness to happiness to anger, summarizes this campaign in a nutshell. So many women feel that they can't express themselves fully because they're afraid to show their wrinkles and lines. Every expression has a part in making the world a beautiful place. It's time to celebrate our expressions.
That being said, with Pond's Age Miracle, a hard-working anti-aging skincare range that leaves skin looking up to 10 years younger, we can love our expressions and lose those lines. It has gold standard ingredients in age management in its Intelligent Pro-Cell Complex. It has CLA and AHA which exfoliate old skin cells and stimulate production of younger cells. It also has Retinol, the clinically-proven anti-aging ingredient that maintains elasticity of the skin. Lastly, it has Retinol Boosters which prolong the effectiveness of Retinol by as much as 3x.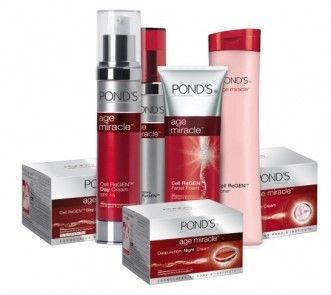 The Pond's Age Miracle range of products include Pond's Age Miracle Facial Foam, Pond's Age Miracle Day Cream with SPF 15 PA++, and Ponds Age Miracle Deep Action Night Cream. Highly specialized products are also available like Pond's Age Miracle Dual Eye Cream and Pond's Age Miracle BB Cream SPF 30 PA++.
The Pond's Age Miracle Expression of Beautiful Stories campaign also launched Ms. Iza Calzado as the brand's newest ambassador. She said "I strongly believe that women should express themselves and not worry about the lines that expressions may cause. Rather, be proud that you have experienced countless emotions in life". I totally agree and I know that with the help of Pond's Age Miracle, I'll look up to 10 years younger. Visit www.ponds.com.ph for more product info..
Sponsored by: Pond's