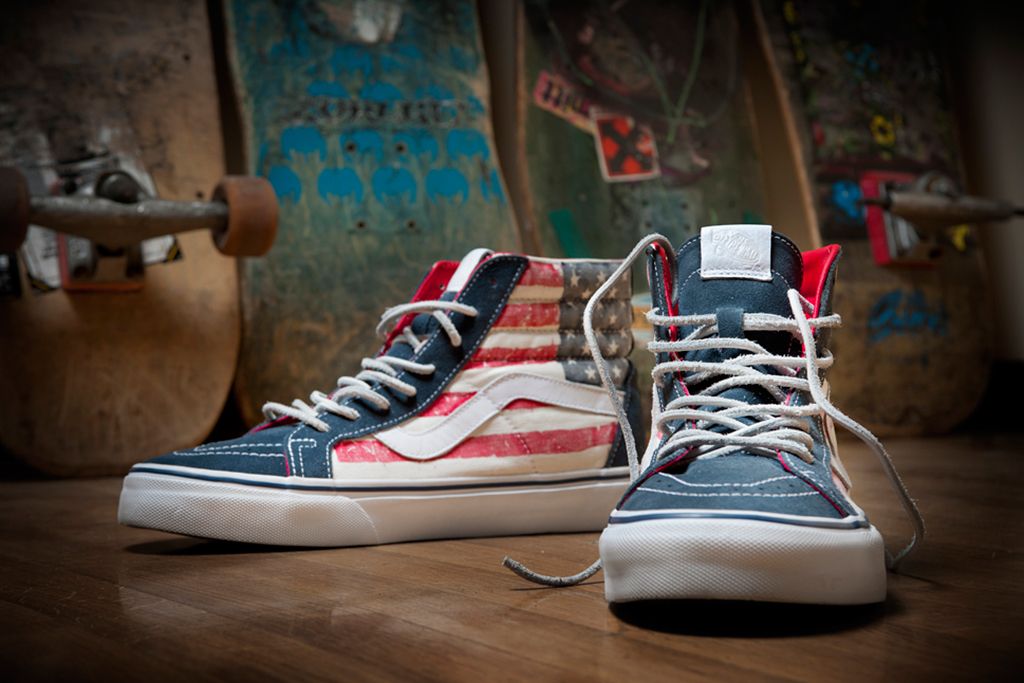 We all know the the brand Vans is the most-loved brand of those who love to skate, those skater boys and also some skater girls. Vans shoes is mostly like the uniform shoes of skaters. You can rarely see skaters that are wearing other brand. Vans shoes is known for being comfortable to wear and its versatility.
Vans is US based sneakers manufacturer specially for skateboarding shoes. This might be the reason they made this sk8-hi "American Flag" a way of being patriotic and thanking where they from, which is The United States of America. This design is just a reissue, back then they already have this sk8-hi design, this design is one of the first member of vans skate shoes.
I can say that this shoes will not be only a hit to those who skates but also for those who wants to be in style, this American-printed flag shoes may look good to pair with tees and jeans, I just hope they have this design for girls. Because of vans being fashionable, almost everyone wants to have a pair of this, you can see band members, artist, students and more wearing this. It's comfort is very big thing to consider plus their great prints, specially on those canvass material.
Great thing that the Vans company recognizes where they came from by dedicating a design to their country. Hopefully, this will be out in many stores in and outside America, so there will be a lot who can experience the comfort of this American flag shoes.