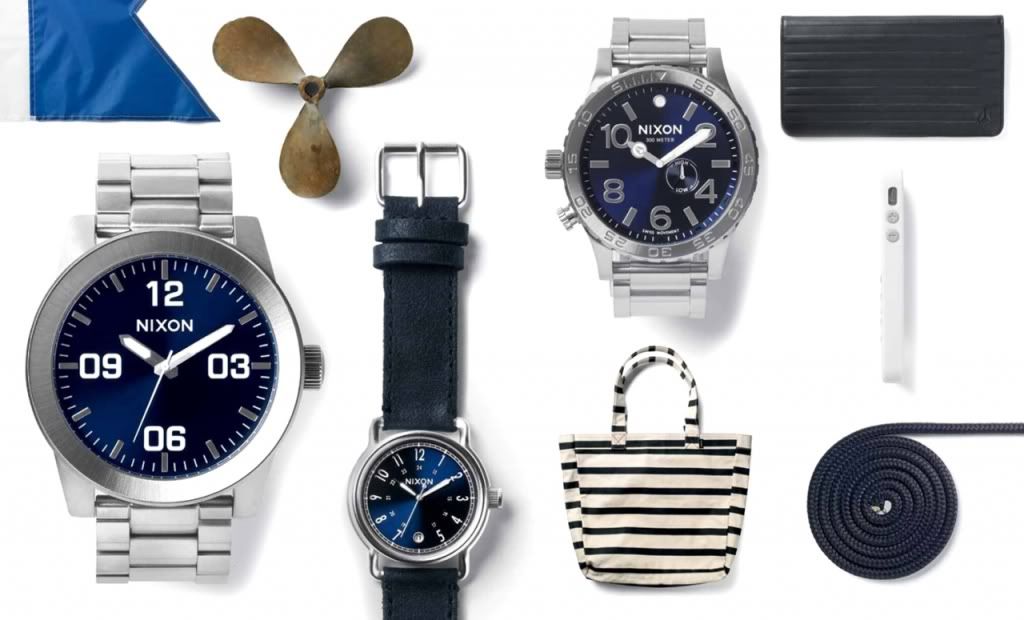 I can say that I don't really know about the brand Nixon, until one of my friend gave me a Nixon Time Teller P. I get excited with the watch that he gave me because it is color green, which is my favorite color. And the watch itself is very cute, simple but fashionable. And after that time I checked what Nixon brand offers. I found out that Nixon is a brand from California that started on 1997. And they are making accessories and watches that is for the youth's lifestyle.
And now, Nixon is out with its NIXON 2013 Spring/Summer "Anodaze" Collection. The collection will be available early next year. The brand launches their new collection with the items on this photo which are watches, cap, and this Nixon iPhone case. The first thing that caught my attention is this iPhone case, this iPhone case is made of aluminum. Very nice color in red anf has NIXON name on it. Nixon's collection will never be complete without a Time Teller P, Time Teller P is a design that looks the trademark of Nixon. This is the same style that I have the first. In this collection Nixon has a red and grey color Time Teller P. And the other model of watch included in this collection is this monochromatic watch that also has grey/yellow and black/red color. And lastly is the grey cap that can be used everyday by the guys whenever they want to.
Also, in any nixon stores I've noticed that they often uses this Honeywell Barcode Scanner than to the usual scanner maybe this much safeties than the usual one..