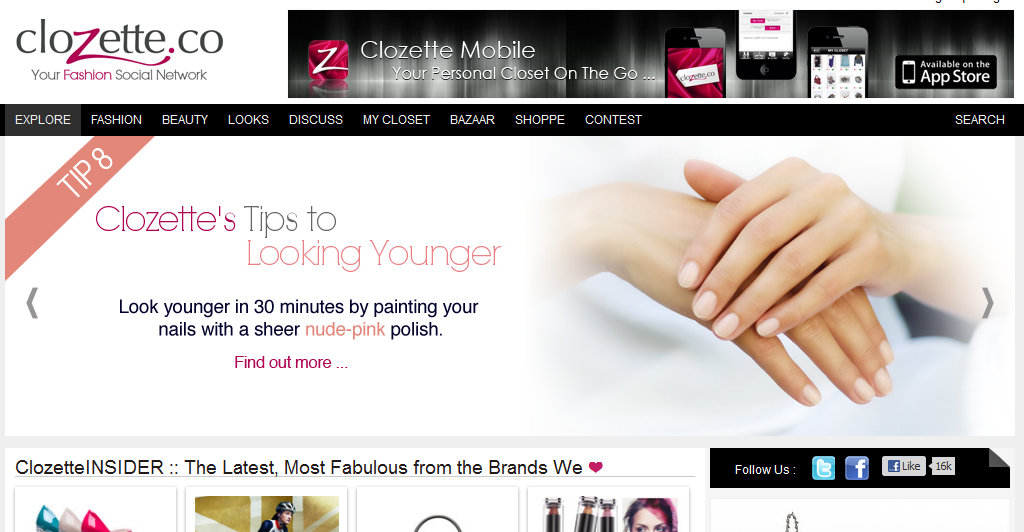 It's not everyday that I find a website that I absolutely enjoy and totally rocks. Just like Facebook and Twitter, Clozette.co is very addicting because it has a lot of features that many fashion enthusiasts will love. I'm very much into fashion and I always make it a point to be on the loop when it comes to trends. Being a member of this site is free and the steps to be taken are rather simple. Just a few clicks and you're done. You can even meet friends from all over Asia who share your passion for fashion.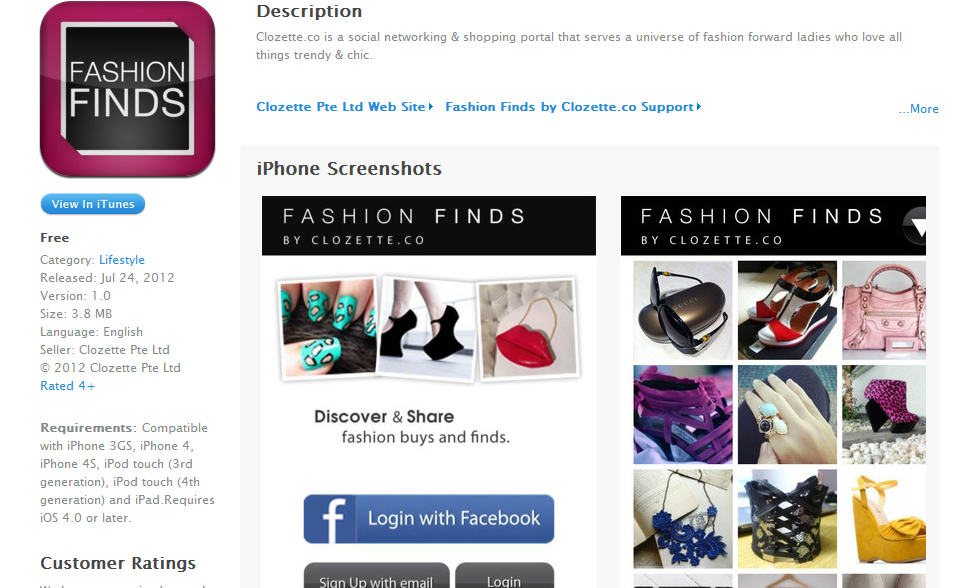 http://itunes.apple.com/us/app/fashion-finds-by-clozette.co/id543836871?mt=8
They also have this feature called the Clozette Fashion Finds App which you can access in  iTunes. The application can be downloaded and is compatible with iPhone 3GS, iPhone 4, iPhone 4S, iPod touch (3rd generation), iPod touch (4th generation) and iPad that most of you have today. So – let's all be a member of the site and even have the app installed on your smart phones. Other great things. You can also share some of your fashion styles and even your outfit/s posts using the app. In a way, the apps gives convenient to all of us member. 🙂 we can also check each other closet list through this apps.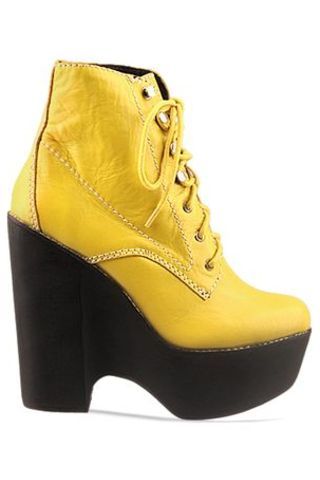 This what I most liked over the Clozette.co's shoppe section which the Jeffrey Campbell Shoes Women's The 'Tardy' in Yellow because this will speaks on my styles and sneaker kicks that has heels on is the most trends on today's fashion. That's why I know most of you gels are also looking for this kind of piece too. Head up here http://www.clozette.co/shoppe/browse/gan-ss-251986/gan to avail it for reasonable price ever. It may only cost you USD 129.95 as you buy it on the site..:)
There are tons of other things you can do at Clozette. You can post pictures of any of your collection for others to admire or make a list of the things that you are dying to have. They also have a forum where everything from fashion to beauty are discussed. If you are an online seller, Clozette can also be a venue for you to sell your products. You can create a store for free! With just 20 items, you can have your own free online store. If you have less than 20 items, don't fret since you can still sell items in the Bazaar. Here you can find items like apparels, bags, shoes, jewelry, accessories, and beauty products. I have tried shopping for shirts and would love to shop some more. I'm also interested in creating a store and selling some stuff since I know that clozette has many members. It's like killing two birds with one stone. You're having a blast shopping and earning money being a seller at the same time. So, be a Clozetter now and be part of  Clozette's circle of community!