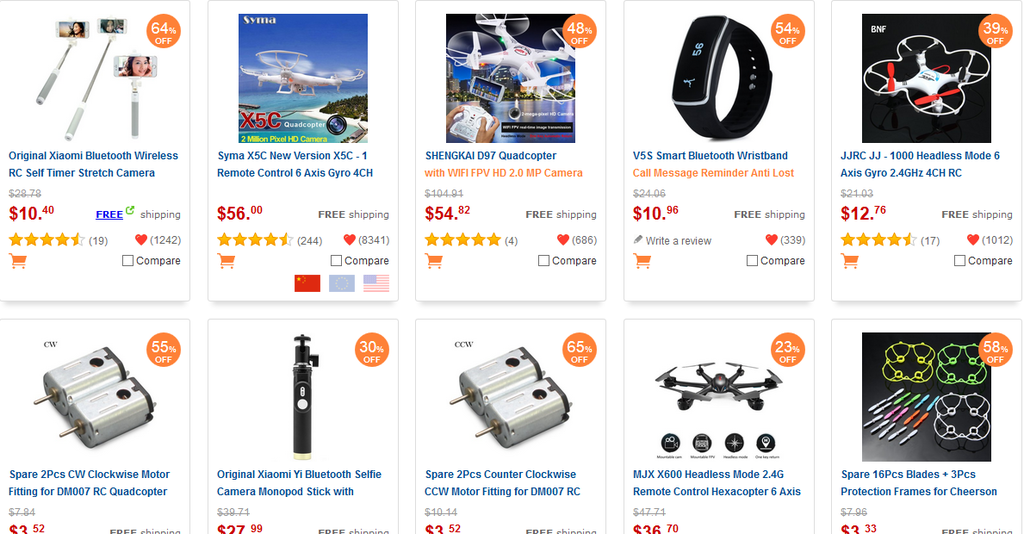 Looking for the best online store to shop? if so, why not checking this shop called Gearbest.com where mostly the awesome pieces are listed and selling over in there reasonable prices. I am actually lurking with some pieces there and soonest as I got funds to spend I will definitely buy some from them. Because the shop is truly promising and their items are indeed useable not just for the certain thing but also in the daily living.
Gearbest.com has a bunch of items to offer. They've got some Rc electronics, garden and home tools, men's clothing and sort of watches for men to wear. Yes! I think mostly items from home development down to fashion items are listed to their store. And not just that, because the shop is very considerable to its consumers where they'd fond of giving out some great deals to avail often.
If you are excited to try them. I suggest you first to check their facebook page here: https://www.facebook.com/GearBestWristWear and better yet to like them for you to update yourself on what's new items they'd offers and in what deals they're up to today..