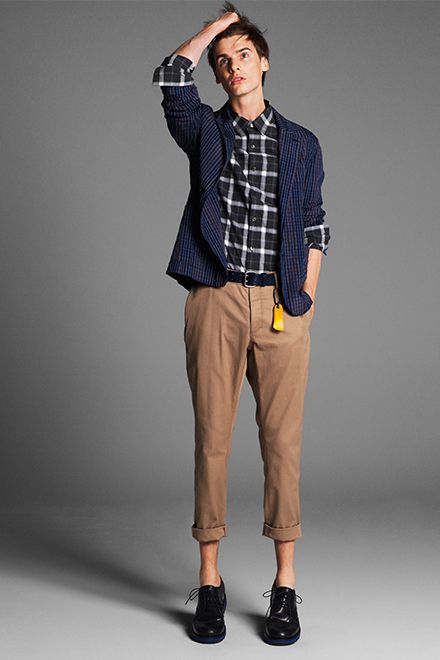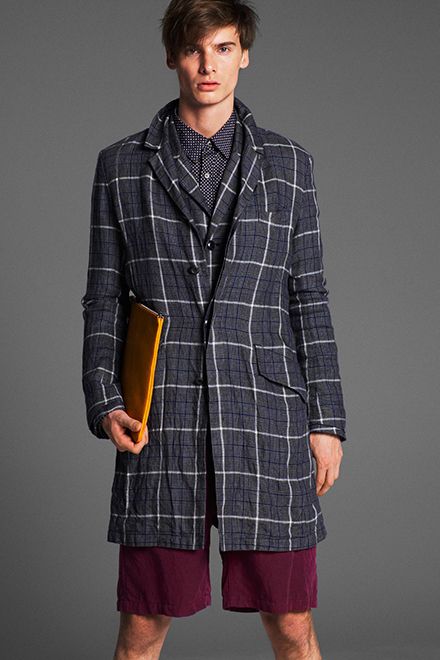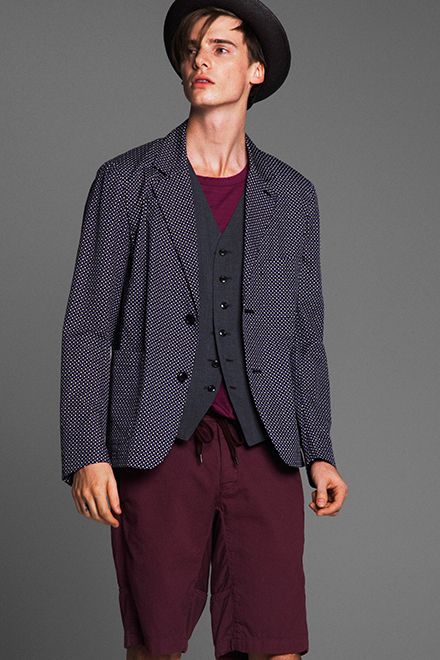 Spring & summer is probably the most fashionable season of the whole year, people can wear more colorful outfits and not so heavy and thick garment clothes. On this Attachment by Kazuyuki Kumagai 2013 Spring/Summer Collection, a men's designer clothing, men can find a variety of outfit that can be worn on casual and formal event. Kazuyuki Kumagai really has a good taste when it comes to choosing fabrics on his designs. This collection for men contains cardigans, suits, coats, leather jackets, jackets, cropped pants, shorts, sneakers and sandals. There's this one pair that I didn't like, the 7th photo that looks like a pajama, but the rest are perfectly great.
The collection comes with variety of blue colors, there's black, grey and this denim-like blue (my favorite in this collection). The stylist of this collection is very good on layering clothes, the layering compliments every clothes in every outfit. I also notice those ankle length fold on some jeans which is a great idea. The jacket on the 11th photo is my favorite, the hood of the jacket adds an appeal to the look of the male model. The 12th photo looks so cool but I just don't like the idea that he is holding a bag that looks for girls. The color of the shoes that he is wearing perfectly matches the outfit.     All in all, this collection is superb! It can give idea to men how to be fashionable. It may be nice to see guys dressed like these. Applause to this collection.
There is no advice yet when this collection will be out in the market.