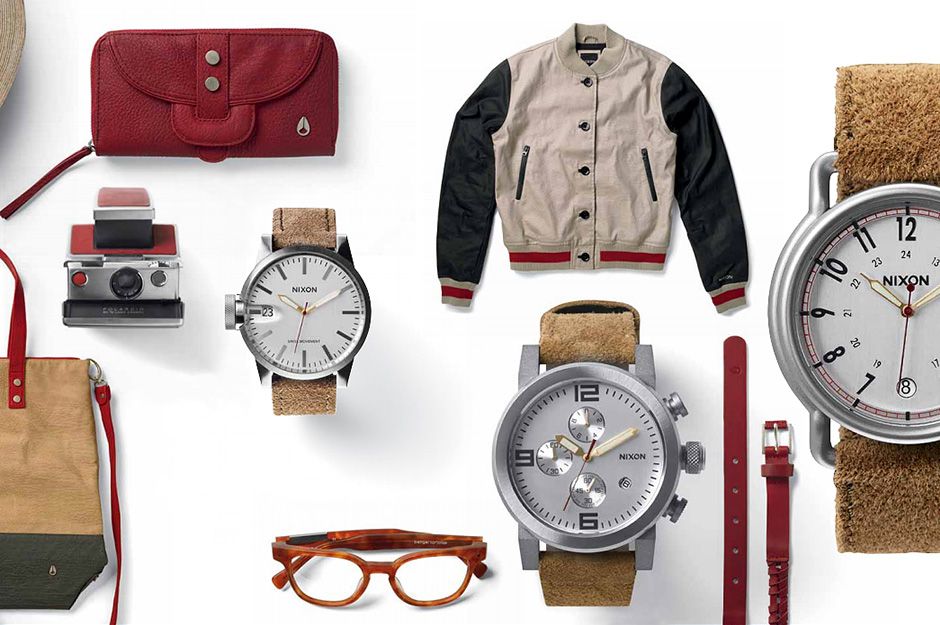 As an addition to Nixon's Spring/Summer Collection here's another one to add on the "Regal Collection" and "Anodaze Collection", it is the Nixon 2013 Spring/Summer "Desert Sand. The brand Nixon from California that specializes on watches and also on accessories did this Dessert Collection, The title of this collection simply describes the items in this collection. Starting with the colors that's been used. The color of the collection looks like the same color as the sand on the desert. You can jave this feeling that you are in the desert when looking at the items. These items must be cool to use on outdoor activities. So in case you have a plan to visit a middle eastern country where there is desert, try to have some items in this collection.
These Desert Collection items will be available soon. So watch out for these. The items that you can have in this collection is of course, watches, which what Nixon is good at, there's a varsity jacket, wallet, slim leather belt, and glasses. These items are mostly has the same color palette sauch as browns and stone color.  There's this one thing that I noticed with one of the watches, there's this one design that its crown is positioned on the left part of the watch, unlike the usual that is placed on right. This watch may be good for those who wears watch on their right hands. Aside from that, everything in this collection is great.
I, personally liked all the prints happening on this collection. It's like they are made from printing presentation folders at printingamerica.com.