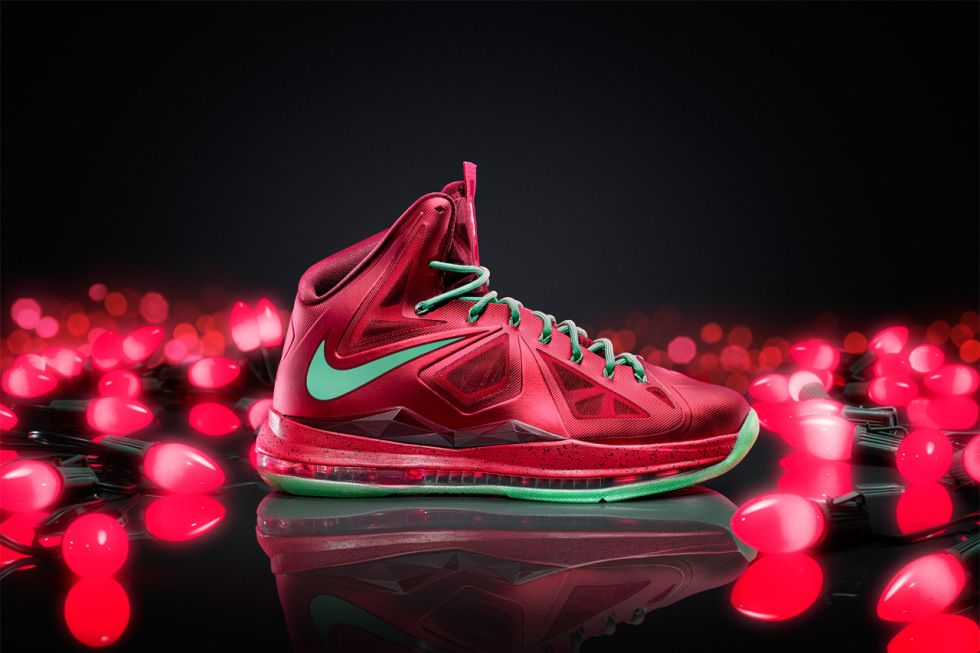 Christmas is really in the air, and we can feel it with the designs of the brands that has been out lately. And here's another addition to those Christmas inspired items. And I am talking about this Nike basketball Christmas version shoes. These collection of shoes are named after these famous and legendary basketball stars which ate Kobe Bryant, LeBron James and Kevin Durant. Each if them have a shoe design named after them.
The first Christmas inspired shoe design is the Kobe 8 System. This shoe is a red striking color shoe with a green sole, green lace and a green Nike swoosh logo. Such a perfect color specially for this season. This can give a great Christmas feeling. The second shoe design is the LeBron X, a very colorful shoe design on the upper, a combination of red, blue, green, white. The sole color is a a very light mint green and a fading red color swoosh Nike logo. And lastly is the KD V shoe design. This one is also a very colorful design. It has a great graphic look. You can see a combination of blue and red on the upper and a bright green color on the sole. The color of the Nike swoosh logo is same as the sole which is a very light green, a contrasting color to blue. This one looks very comfortable to wear because of the material of the shoes. So, choose which one you like on these great shoes. Happy Holidays!
Also,cigar rankings is the one of the best gift should give in this coming holidays.