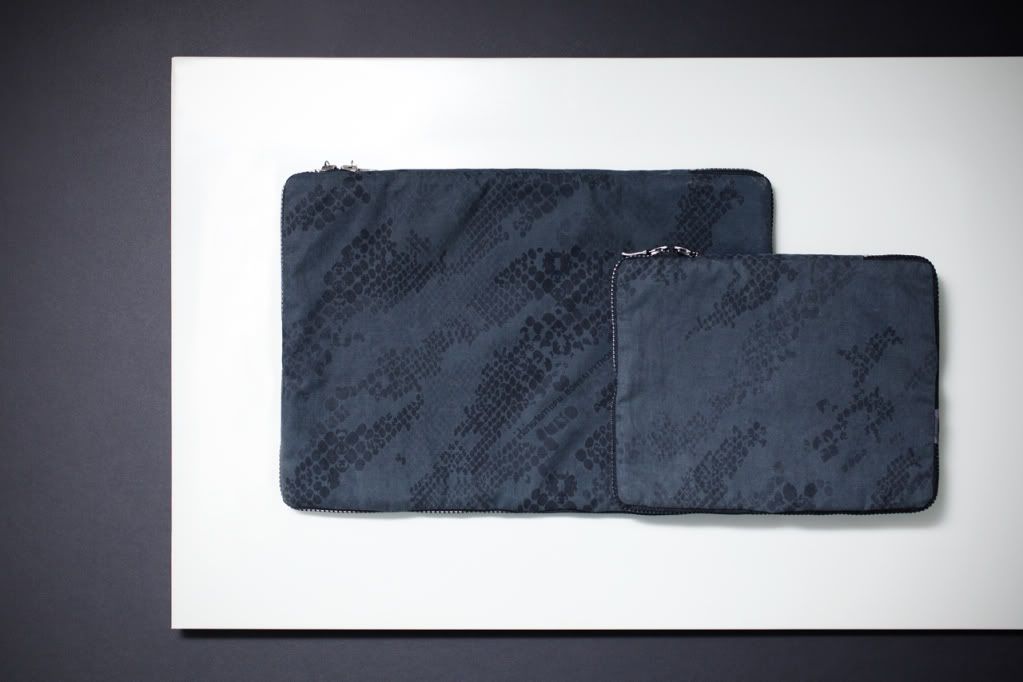 The brand maharishi had released their new cases collection for this spring summer that you may see on the top photo. Actually, their cases are for Ipad and laptop only because most of the peeps right now are had these gadgets already that's why the brand had came up on these cases that may market to bunch of peeps today..
I must say, these cases are fashionable because look, the prints looks so unique and I simple like the greyish color of it that can give accent to the whole case. I know most of the fashion icons and enthusiasts are really looking forward to have these cases for their Ipads and Laptops. By the way, these cases where available already online. Just search the full keyword "maharishi 2013 Spring/Summer "Night Mil" Cases" over Google and am sure all the legit partners stores of the brand maharishi  will be the one on the top searched.
Alright, that's it for now and have yourself a great Monday morning.. Bye ya'll!