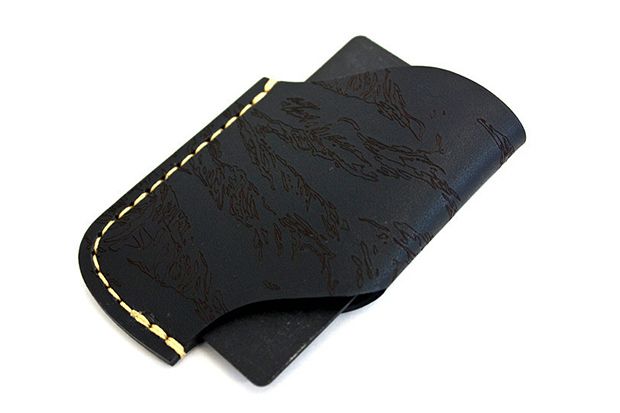 Tired of bringing those wallets for those id cards and credit cards? Here's a thing for you, the Geselle for Purist Cardholder. A collaboration of two brands that makes this equally fashionable design of cardholder. A handy cardholder that we can bring anytime without bringing a bag or wallet. You can safely put this cardholder inside your pocket or just simply hold this. This cardholder is made of pure leather with an engraved camo pattern. It has a very visible thread and a very uncommon shape design. You can keep up to four cards inside this cardholder. You can buy this online for $75 USD. This will surely last for a long time because it is durable, because of the leather material of this.
I can say that this is a must have for every guys, those important cards such a identification cards, credit cards, membership card and more deserved to be kept into a nice cardholder. And also, I can say that this is a must have because men sometimes very lazy to bring a bag or even a wallet, so here is the substitute for those, this very manly looking cardholder that you can just put inside your pocket that can give protection to those important cards. This one is a good idea for a present for a man this coming Christmas. Men will definitely love to have something like this cardholder. So there you have it. Have a great holiday season to you, guys!
I hope Geselle brand will also make their own colposcopes designs because I admit, I really liked this cardholder from their brand..