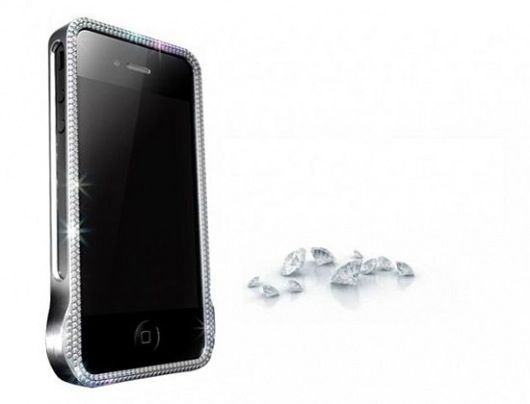 I've seen lots of cute cases for iPhone, there is lot of designs that we can choose from, there's floral designs, aztec design, cartoon character design, skulls design, and many other. There are made of rubbers and some are hard plastics. But this one that with diamond studs stands out among them all. This diamond studded iPhone case is the most elegant I've ever seen.
As for me, a self proclaimed iPhone fan, I would definitely love to have this kind of iPhone case. An iPhone is the most popular among the smartphones almost all over the world. The reason why the iPhone users using an iPhone case is for the protection and it adds glam to it. iPhone users usually changes an iPhone case depending on what they are wearing yo match, and depending to an event they are going. This iPhone case would definitely go well when you are wearing a black gown for an event, It will match perfectly if you are wearing the same studded jewelry and studded gown as well.
I also think that will be very good to those glamorous Hollywood stars. Its diamond studs will be perfect for the glam of the Hollywood stars. For example, I am a Hollywood star, I would definitely use this diamond studded iPhone case everyday. This really goes well to the glitz and glamour of being a Bollywood star. Oh how I really fall in love with this iPhone case. I will be dreaming of this because I know this is the only thing I can do because this will be surely an expensive thing to have.