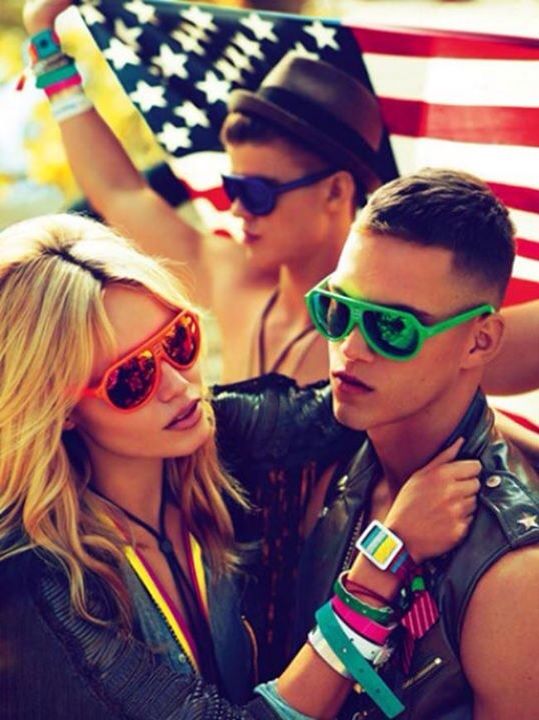 I know most of you folks wants to be dope on this summer season. Because summer is all about having fun and being a dope most of the time most especially on the guy's end. Because we used to have these punky or easy going outfits as this summer season comes due of the hot weather I guess and high-end fashion or pieces are not that much appropriate for this season to be wear that's why fashion enthusiasts are keep on seeking some summer pieces that can still made them in trends and a sort of pieces that could pulls off..
Today, let me share this one piece to you all guys which the dsquared2 colored sunglasses that I've found over the web recently which I believed is included on the brand's spring summer collection for this year 2013. Actually, when I sees it online I just felt in loved already to it because look these sunglasses are really great and they're really made for the summer that I assure most of you fashion enthusiast will love to have very soon.
Alright, I dunno any further details about the sunglasses and the collection itself. That's why let me suggest you to heads up on DSquared main website for you to know yourself on what certain details like availability, pricing range and etc.. Is this sunglasses… Okay that will be all for now and please don't hesitant to ask me about any brand collections or suggestions that can make this blog more informative to you all my dear readers. Thanks!