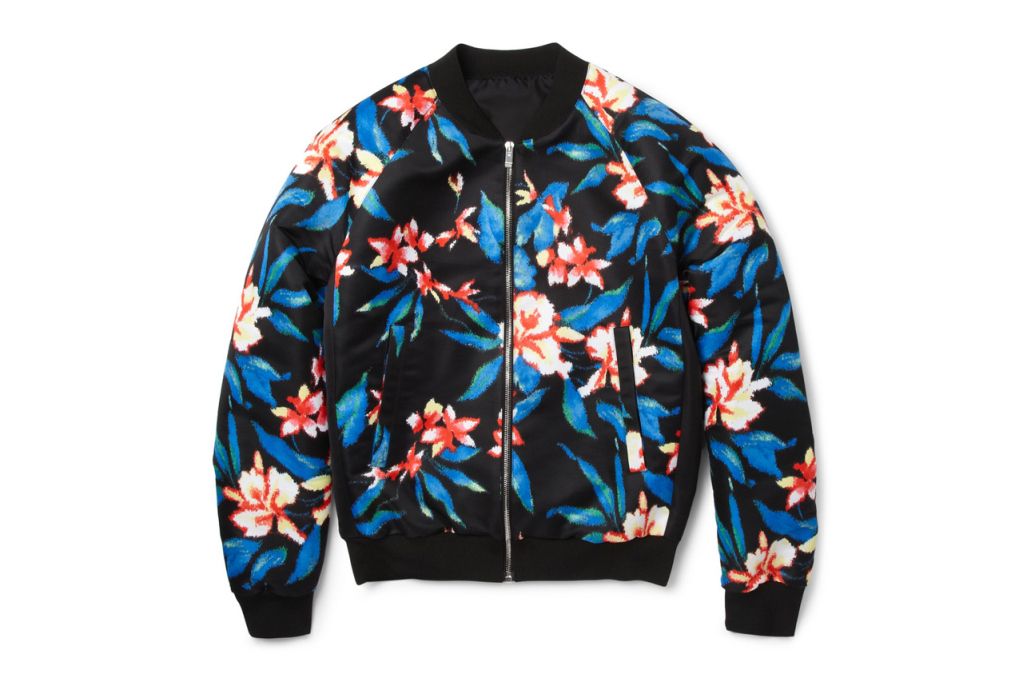 Now, its clear like a water clear..lol nope! Recently, I usually see some creations that has floral prints on it or made of floral materials and so. That's why I've thought at first that this statements or those creations are made off  only for girls fashion, however, I was so wrong then because even men's fashion are using this prints too on each pieces. Look what Ive found on Balenciaga where they made this Printed Satin Bomber Jacket for their men's collection. Great,right? now, I'll find some great floral prints finds for my bother to be wear of this coming summer season. Because he keeps on asking me on what certain pieces that are trending for this summer for him to rock on..hehe And now, I'll give him this kind of piece here..hehe
Balenciaga Printed Satin Bomber Jacket is now available online and even walk-in stores. Just check the Balenciaga nearby stores for their new collection pieces and you might this Printed Satin Bomber Jacket hanging on their stores already.. Also visit the Balenciaga site for more further details about this awesome jacket.
As I've checked this online. The jacket,Balenciaga Printed Satin Bomber Jacket, has this price of  £762 GBP (approximately $1,150 USD) on the MR. PORTER site here http://www.mrporter.com/product/335117. Okay.. that's it.. Thanks!